Epic Reporting
How Reporting Team Structure Affects Your Healthcare Organization
Discover How Reporting Team Structure Affects Your Healthcare Organization.
---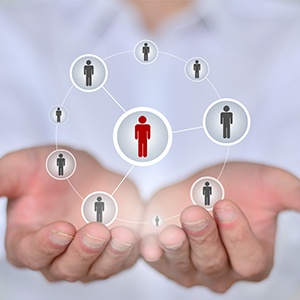 Organizations must properly manage and align their reporting team resources to achieve their overall operational goals. Though the size of an organization and its specific needs can influence the best team structure to implement, it is imperative to formally address how the reporting team best fits into the organizational structure. Without this structure in place, healthcare facilities lack the foundation to support the effective management and delivery of information.
As we mentioned in a previous blog, the two most common team structure models that organizations can deploy to achieve their Epic reporting and analytics goals are the Centrally Managed Team and Allocated Report Writers' Team.
In a Centrally Managed model, the team leader centrally manages the Clarity Report Writers and Reporting Workbench Administrator. The team is generally co-located and works closely with the application leads from each team.
In the Allocated Report Writers' model, the Clarity Report Writers are decentralized and work within the various departmental teams that they directly support.
Whichever organizational team structure best fits your healthcare facility's goals, both should provide the following benefits:
Clearly defines the reporting relationships and the line of command so team members understand their roles.
Fosters collaboration between report writers and a cross-functional approach to problem solving.
Ensures that effective communication is facilitated throughout the organization and across teams.
Provides for consistent policies and workflows to ensure standardized data and uniform reporting practices.
Enables healthcare facilities to match their human capital with their mission and vision.
Encourage user input and participation in reporting and analytics requirements.
Facilitates combining knowledge and economies of scale to benefit the organization as a whole.
Provides organizational support for managers to effectively lead their teams.
Promotes streamlined operations and supports a strategy of quality improvement.
Choosing the right reporting team structure can make a significant difference in providing cost-effective, efficient services. Taking inventory of your organization's needs, challenges, and resources is necessary in deciding which structure is best to meet your goals and objectives.
Learn more
Syntrix consultants have helped many healthcare organizations implement the most effective reporting team structure, based on their unique needs and goals. We can do the same for your organization. Contact us today for a free initial consultation. At Syntrix, We Make Healthcare Data Talk™. For more on Syntrix's Epic reporting, download our FREE eBook "7 Steps to a Successful Epic Reporting Implementation" below: