Epic Reporting
Top 10 Complaints About Epic Reporting and How to Fix Them
Discover the top 10 complains about Epic reporting and how to fix them.
---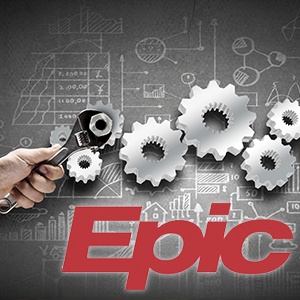 While there are many established advantages of implementing an Epic EHR system,among the most valued is Epic's integrated reporting and data analytics capabilities.
When optimized appropriately, Epic reporting delivers unprecedented clinical and business intelligence. This drives more efficient operations, while supporting improved patient care outcomes.
However, a system as powerful and sophisticated as Epic is not a turn-key or "out of the box" solution. Each practice and facility is unique, and as such, an optimal reporting configuration is needed to support the data requirements of the organization.
Unfortunately, some organizations that have adopted Epic – or another leading EHR system – have not had sufficient implementation or post-go-live reporting support. As a result, they may lack some of the data necessary to perform their key activities. When Epic reporting is deficient or not fully implemented, we commonly hear the following 10 complaints -- organizations are unable to:
Meet Meaningful Use requirements.

Analyze and ensure billing accuracy.

Ensure timely billing.

Accurately identify trends, e.g. drug utilization, infection rates.

Safeguard critical data input for key indicators.

Determine proper staffing for patient acuity, volumes or census.

Meet quality assurance or regulatory core measures.

Report on required clinical outcomes.

Comply with Joint Commission on Accreditation of Healthcare Organizations (JCAHO) preparedness requirements.

Ensure the accuracy and completeness of their data.
The Consequences of Missing Data
All of these complaints are problematic and serious, but can be resolved. It is arguably the last one that has most pervasive effect on reporting results. That is, Clinicians and other team members are often unaware that data is missing – either because it is not being captured,or is being entered in a non-standardized format. Further, if it is not captured at the time of care, the missing data may be impossible to recover at a later date. It can also be due to an issue in the data transfer process (ETL). This type of problem can have a widespread affect across clinical, operational and/or financial reporting.
Solving the Problem with Syntrix
The good news -- if your team has any of these types of reporting complaints, then Syntrix can help. Our comprehensive solutions include training your teams to create reports, dashboards, and data extracts -- to improve patient care, financial decision support, quality reporting, regulatory compliance, and operations management.
We can also analyze large volumes of your organization's health records to identify any data integrity issues that may exist, which could be putting your facility, reputation and patients at risk.
To learn more and schedule your free initial consultation, contact us today!