How Healthcare Analytics Improves Quality of Patient Care
Discover the ways in which healthcare analytics improves patient care.
---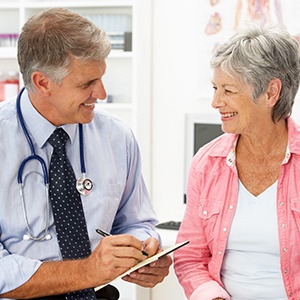 Today's healthcare organizations are under increasing pressure to improve patient care outcomes and achieve better care coordination. However, a KPMG study revealed that only 10 percent of healthcare facilities are currently using data and analytics to their fullest potential.
While this situation represents a challenge, it also offers organizations an opportunity to dramatically improve the quality of care by leveraging more value and insights from their data analytics.
Below, we highlight four of the key patient-centric areas that typically benefit the most from improvements in healthcare analytics:

1. Patient Outcomes
Clinical analytics enables improved patient care by providing real-time data to support evidence-based decisions and improve patient safety and quality. This ultimately turns raw, clinical information into actionable intelligence. It can assist clinicians in identifying high-risk patients, allowing them to intervene at the point-of-care, improving patient outcomes.
2. Patient Care
Data analytics has a direct effect on enhancing safety and care delivery for patients and their families. It provides readily available information to providers to facilitate their decision making. For example, a dashboard can aggregate the key data for a specific patient and display it in a streamlined view. This provides clinicians users an efficient tool to help them make decisions related to caring for their patients.
3. Population Health Management
Healthcare organizations can utilize analytics to better understand the big picture with respect to their patient communities. This information can help clinical users proactively identify risks, gaps, and trends -- and ultimately use this data to positively impact the overall health of their patient population.
4. Clinical Quality
Predictive analytics uses customized models to help organizations determine historical patterns and predict future outcomes or trends. It can improve clinical quality and patient care by helping providers make more objective decisions -- including those related to patient safety, readmissions, and clinical health outcomes. The key to its success generally involves a significant investment of time, training, and capital to implement predictive analytics successfully.
Additional Benefits of Healthcare Analytics
In addition to the above applications, healthcare analytics can be leveraged to enhance compliance, monitor metrics and KPIs, and improve overall operational performance. Improvements in productivity and efficiencies can also indirectly, but positively impact the level of quality of patient care.
Learn More
Syntrix Consulting Group specializes in data reporting and business analytics for healthcare organizations. We accelerate the move from data to results by applying our combined expertise in healthcare and business intelligence to show what really matters: We Make Healthcare Data Talk™. We know it takes more than technical skills to identify improvement opportunities in healthcare. Our solutions are driven by a keen understanding of healthcare industry issues and trends.
To learn more, contact us today and schedule your complimentary consultation!