mHealth: How Mobile Health Enhances Healthcare
Learn about mHealth (mobile health) and how it can help enhance your healthcare facility. Mobile devices are everywhere in society and healthcare.
---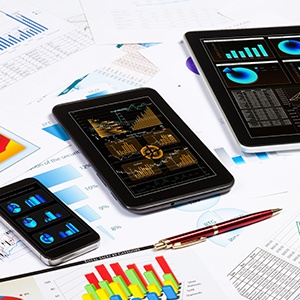 Technology is utilized by many industries, and healthcare is no different. The introduction of smartphones and other mobile devices has spurred the growth of technology in healthcare. A rapidly growing area of healthcare technology is mHealth, or mobile healthcare. What is mHealth? Below are definitions from leading health organizations about mHealth.
Foundation for the National Institutes of Health (FNIH) - mHealth is the delivery of healthcare services via mobile communication devices.
The National Institutes of Health (NIH) - mHealth is the use of mobile and wireless devices to improve health outcomes, healthcare services and health research.
World Health Organization (WHO) - mHealth is an area of electronic health (eHealth), and it is the provision of health services and information via mobile technologies such as mobile phones and Personal Digital Assistants (PDAs).
Benefits of utilizing mHealth technology include increased productivity, improved data accuracy, enhanced doctor to patient communication, easier access to data and improved ability to reach patients in remote locations. For this blog, we've gathered multiple statistics about mHealth that point to its popularity.
Learn More
Syntrix Consulting specializes in data reporting and business analytics for healthcare organizations. Our comprehensive solutions include creating reports, dashboards and data extracts that are used to improve patient care, financial decision support, quality reporting, regulatory compliance and operations management. Contact us today to learn more or schedule a free consultation.
For more information on Epic reporting and how it could help your healthcare facility, download our FREE eBook: