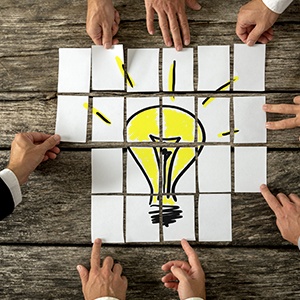 Healthcare providers across the United States implement and utilize many different kinds of technology to optimize their clinical, operational and financial performance. Following are five hospitals that have used innovative technology to improve patient care and save money.
Saint Mary's Hospital - Waterbury, Connecticut
Saint Mary's began utilizing analytics and hosting its workforce management application in the cloud to accurately monitor whether or not its nursing staff was scheduled efficiently or working unnecessary overtime. The hospital not only improved patient care but also saved $650 thousand through the move.
Houston Methodist Hospital – Houston, Texas
Houston Methodist implemented a solution that allowed its nurses to more easily identify patients whose conditions might be deteriorating quickly. The solution scans electronic health records and acts as an early warning system, allowing the hospital to experience a 32 percent decrease in its risk-adjusted mortality date and an eight percent decrease in its sepsis death. In addition, over a nine-month period between 2014 and 2015, the hospital successfully saved the lives of 77 patients.
Yale New Haven Hospital – New Haven, Connecticut
This hospital began using software for customer relationship management last fall to improve its scores for patient satisfaction. It provides small tablet computers to patients so they can document their experience at the hospital, and the results are shared with administrators and clinicians on a dashboard, enabling them to make any necessary changes. Over a six-month period, Yale New Haven gained nine points in its Hospital Consumer Assessment of Healthcare Providers and Systems (HCAHPS) scores, and its nurse/physician communication with patients increased approximately 70 percent.
Mercy Hospital – St. Louis, Missouri
Mercy Hospital wanted to reduce the use of certain costly surgical products it utilized and reduce physician turnover, so it turned to a new perioperative analytics platform to do so. The platform gave administrators and surgeons real-time access to surgical costs and allowed it to save approximately 30,000 hours annually in manual efforts through data collection. Data from the platform also enabled the hospital to decrease physician turnover by 16 minutes and increase its percentage of procedures that start on time by 16 percent.
Brigham and Women's Hospital – Boston, Massachusetts
To reduce the medical errors it experienced during hospital shift changes, Brigham and Women's hospital designed a web-based tool which integrates into its EHR system and uses patient medical records to increase communication during patient care handoffs. The tool scans a patient's EMR, pulls out important information and places that highlighted data onto a separate page for the incoming clinicians. After implementing the tool, the hospital's identified medical errors decreased from 77 to 45 within a single year.
Learn More
Syntrix Consulting Group knows there are a wealth of healthcare analytic solutions available for healthcare providers, and we can help you sift through them to find what meets your specific needs. We can also help your healthcare organization optimize its analytic technologies already in place. Contact us today to learn more.
For more information about innovative healthcare technology and Epic reporting, download our FREE eBook: