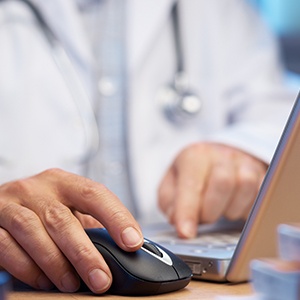 Several years ago, electronic medical record systems (EMR) were viewed as innovative and progressive – and that's still the case. They help clinical and financial operations work in harmony when collecting and reporting data. However, there is another defining characteristic that EMRs have adopted that is arguably the most important thing about them on today's healthcare landscape: they're essential.
That is, it is no longer optional for healthcare organizations to rely on ad hoc tools and various software – as well as manually-driven processes – to accelerate the shift from data to results. In fact, each EMR system vendor has their own approach on how to use that data. However, most of the time, they only cover immediate needs which doesn't cover the spectrum of questions that healthcare professionals need to answer or research!
Therefore, healthcare organizations need an effective EMR reporting system and process to address custom inquiries and efficiently deliver insightful reporting and analytics at the point of use. The return on EMR investments can only be maximized when reporting capabilities are available to Make Healthcare Data Talk™. What good is having data from your EMR system if you can't use it to answer all the needs within your facility?
Furthermore, it is not just healthcare organizations as-a-whole that benefit from an effective, customized EMR reporting system. There are five core groups that also reap the advantages.
1. Clinicians
An effective EMR reporting system empowers clinicians with accurate, real-time or historical data they can use to improve quality of care. While a basic EMR systems can deliver a limited number of reports, building the capability to produce customizable EMR reporting content can give a clinician access to analytics dashboards to drill down into trends or meaningful patterns observable in clinical data. They can evaluate clinical performance on an ongoing basis, and transform their environment into a vibrant learning organization.
2. Managers
As a manager, you know how you want to measure each department's efficiency and quality of care, but what if your EMR system isn't telling you that? Creating supplemental systems to use your EMR's data in the way you want means managers have unprecedented 360-degree transparency so they can see how each department is performing – or in some cases, under-performing and in need of attention or support. In either case, a customized EMR reporting system gives managers access to the key metrics and KPIs they need to develop training plans, improve workflows and processes, and evolve care models.
3. Clinical Leaders
In a world where hospitals are getting paid based on improving quality outcomes, a customized EMR reporting system helps clinical leaders analyze and compare clinical and financial performance throughout the organization, and glean invaluable insights in order to improve care delivery processes, optimize patient flow, reduce waste, and enhance patient satisfaction.
4.
Business Leaders
An effective EMR reporting system gives business leaders the robust, easy-to-use tools they need to manage and monitor all revenue cycle metrics, as well as analyze charge data, denial trends, AR trends, etc. Besides getting more out of their data, a customized system allows integration with other software packages or systems they already have in place so data can automatically sync and/or be analyzed across the organization.
5. Patients
And last but certainly not least, a customized EMR reporting system enables all members of a patient's treatment team to align their efforts to deliver the most effective and efficient patient care possible, even across the boundaries of individual healthcare organizations.
Empowering patients with transparent information about quality performance metrics will ultimately foster quality-driven competition and benefit the patient community at large.
Accelerate Your Healthcare Organization
Syntrix Consulting Group accelerates the move from data to results by applying healthcare and business intelligence expertise to show what really matters: We Make Healthcare Data Talk™. We can supplement your current EMR system with dashboards and reports you actually want to see and ensure your data is working hard for you. Our EMR reporting solutions are driven by a keen understanding of healthcare industry issues and trends.
Contact us to see how we can develop and deploy a comprehensive, customized EMR reporting system that will make your data talk, and deliver measurable benefits to your Clinicians, Managers, Clinical Leaders, Business Leaders, and of course, your Patients!