Epic Reporting
Why Epic Report Testing is Important Before Go-Live
Learn why Epic report testing is critical before go-live and how you can simplify your healthcare facility's transition to using Epic reporting.
---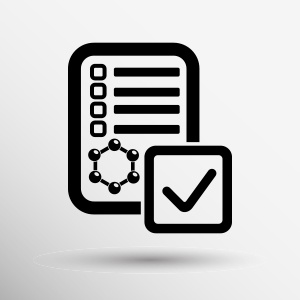 During an Epic implementation, a key milestone for the reporting team is to conduct thorough report testing. This testing occurs prior to go-live and in several phases. Reports are tested individually during development, to ensure they meet the stated requirements. The overall reporting process can also be assessed during load-testing, integrated testing, or during a dress rehearsal for go-live. Below, we highlight 6 reasons why testing in advance of go-live is imperative:
1. Ensure readiness of mission critical reports
Confirming that all mission critical reports are ready for go-live is a key goal. During testing, users have the opportunity to review the completeness and accuracy of their reports, and make any necessary adjustments before go-live.
2. Test distribution methods
Reports or analytics data can be distributed to users utilizing a variety of methods; on-screen, printer, email and FTP are most common. During load-testing or a dress-rehearsal, the reporting team can validate that the various distribution methods, related hardware, and necessary user access have all been configured correctly.
3. Test data mappings and workflows
During an Epic implementation, customization of workflows tends to be an iterative process. As changes are made, this information needs to be communicated to the reporting team, so they may update any affected reports. During testing, the reporting team has an opportunity to identify reporting errors due to incorrect data mappings stemming from workflow changes.
4. Involve and educate the users
Report testing provides a trial run for users to review their reports prior to go-live. This helps them to understand which reports will be available and identify any deficiencies. The reporting team can utilize this process to meet with users and educate them on related Epic reporting functions.
5. Evaluate reporting resources
The testing process can help identify any weaknesses or deficits in the reporting resources. It will become evident if additional training is needed, or if additional resources will need to be brought in to manage the reporting related workload.
6. Add value to the testing process
Sometimes the reporting team is less visible or involved in the Epic implementation process. By participating in the various Epic system testing -- load testing, integrated testing, and dress rehearsals -- the reporting team becomes more educated on the work practices and needs of the users they support. Any report related errors and needed modifications can also be identified during these tests.
Learn More
At Syntrix, we have been privileged to support clients at every stage of Epic deployment, including from pre-go-live and testing. This experience gives us a unique perspective to propose Epic reporting solutions that will address your immediate needs while building the foundation for future analytics success.
Our consultants are Epic certified and have had years of hands on experience with virtually every Epic application. We understand what works and what does not work in Epic reporting. We adopt a consultative approach that involves more than merely "placing" a developer at your disposal. We bring our team's expertise to bear on the challenges you might be facing.
To learn more, please contact Syntrix today! Or if you're interested in learning more about how report testing and other measures can simplify your transition to Epic Reporting, download our FREE eBook now: