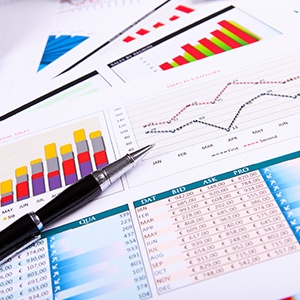 While working with healthcare organizations nationwide to optimize their Epic Reporting implementations, we consistently observed that the role of the Epic Reporting Analyst makes or breaks such initiatives. Often, this role would be assumed by a consultant, but this is not necessarily a guarantee of success.
At Syntrix Consulting, we have often shared with clients what separates a competent and credible Epic Reporting Analyst from a risky and regrettable one. We realize that some healthcare organizations may lack this critical information since they may have never hired an Epic Reporting Analyst before, and therefore may not know what to look for; and just as importantly, what to avoid.
To help shed light on this process and make it both simpler and safer for healthcare organizations, we provide 4 critical questions below that, in our view, should be part of the due diligence process in choosing the right Epic Reporting Analyst:
1. Does your experience extend beyond the initial implementation?
As in the delivery of healthcare itself, when it comes to building Epic reporting capabilities, there is no substitute for experience. However, not all experiences are equal!
Some Epic Reporting Analysts have supported multiple reporting implementation projects and appear to have extensive experience. Unfortunately, this is not enough. Unless they have also successfully tackled reporting challenges that typically ensue months after deployment, following their advice in the early stages of your project may prove to be detrimental later on. So, probe candidates to see how far down the Epic Reporting journey they have already travelled.
2. Do you understand Epic workflows?
Creating Epic reports is not merely a technical exercise, but it is also a business function. Therefore, make sure your Epic Reporting Analyst understands the workflows applicable to the operational area(s) they will be supporting with analytics insight. Epic certification can be an indicator of competence in this area, but we do not recommend relying solely on this or insisting that your Epic Reporting Analyst be certified. Rather, we suggest having prospective Epic Reporting Analysts describe the workflows they claim to know. After all, the ability to break down complex concepts into simple terms is the surest sign of mastery.
3. Is your approach consultative?
Some Epic Reporting Analysts basically rely on users to spell out exactly what should be included in reports. While this approach appears to be user-centric, it often backfires when critical requirements remain unspoken simply due to the lack of a consultative attempt to uncover the business issues at hand. Great Epic Reporting Analysts excel at asking the right questions to unearth the key business questions behind a report request and propose data elements and visualizations that will help address them.
4. Are you experienced with multiple reporting tools?
Last but not least, healthcare organizations should verify that their Epic Reporting Analysts are strong SQL programmers that have deep experience with multiple reporting tools, as well as BI suites from vendors such as SAP, Qlik, Microsoft, Logi Analytics, Tableau, etc.
Though you might own only one such system, a well rounded Epic Reporting Analyst can creatively enrich your development approach. Do not hesitate to give hands-on SQL tests during the interview process to observe how comfortable and competent your candidate is with SQL scripting. This is a critical skill that impacts the accuracy and efficiency of reports. So, let your prospective Epic Reporting Analyst demonstrate their aptitude for SQL coding.
Get the Answers You Need Now – Not Later
At Syntrix Consulting Group, we empower healthcare organizations to make an informed decision when choosing an Epic Reporting Analyst – whether that ultimately turns out to be someone from our team or not.
If your healthcare organization is conducting its due diligence and needs clear answers to the critical questions listed above, contact us today. We will be pleased to provide you with a complimentary consultation.