Epic Reporting
7 Signs Your Healthcare Facility Needs an Epic Consultant
Discover the 7 signs that your healthcare facility needs an Epic consultant
---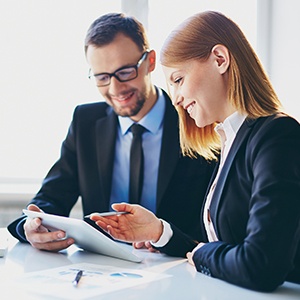 Across the country, many healthcare organizations have implemented Epic EHR to improve their operational efficiency, data hygiene, medical records management, financial management, and the quality of patient care. The success of their efforts can be measured objectively through data analytics using Epic's reporting features.
However, some healthcare facilities are struggling to understand whether they are achieving these critical objectives due to insufficient data. Their Epic reporting resources are inadequate, or are not being leveraged, to meet the data requirements of the organization.
Below are 7 signs that your reporting efforts may be headed in the wrong direction:
Spending excessive amounts of time modifying Epic's standard reports before determining that they are relevant for your organization's work practices.

Not effectively mobilizing or reallocating reporting resources, which can lead to shortages post-go-live.

Not adequately identifying mission critical reports in advance of go-live.

Revising reports created by other Epic customers before ensuring that they fit the workflows or needs of your organization.

Difficulty in handling reports containing enormous volumes of data.

Not preparing to handle the demand for reports after go-live, creating a substantial backlog.

Not having adequate quality assurance checks in place to ensure data accuracy and completeness.
While each of these signs can seem like a formidable problem, the good news is that none of them are inherent to Epic reporting itself. When properly implemented, optimized, and supported, the ability of Epic's data analytics to deliver substantial, measurable benefits has been proven in both the short and long-term.
The key to realizing these benefits in your healthcare facility could be to partner with the certified Epic consultants at Syntrix. We have hands-on experience with virtually every Epic application, and use a consultative approach that involves your teams in addressing and solving every challenge. Simply put, we empower you to reap the rewards of Epic, which is vital to your healthcare facility's stability, success and growth.
To learn more, contact us today and schedule your complimentary consultation!