Epic Reporting
How An Epic Consultant Can Help Reduce Your Reporting Backlog
Discover how an Epic consultant can help reduce your reporting backlog
---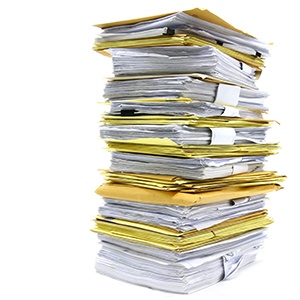 Many healthcare facilities experience an Epic reporting backlog shortly after go-live, as they move into the utilization phase.
As we have pointed out previously, the emergence of a reporting backlog is not exclusive to or inherent in Epic. It is common to all EHRs, and fundamentally stems from the fact that customization is a required aspect of the implementation process. Each healthcare facility is different, as are the clinical, administrative and business intelligence needs of the organization.
The good news, however, is that when you partner with an experienced, Epic certified consulting team, eliminating a reporting backlog is not a risky ordeal. Rather, it enables your healthcare facility to leverage the full capabilities of what many believe is the most advanced, insightful, and future-proofed EHR system.
Below, we highlight some key ways an Epic consultant can help reduce your reporting backlog:
Offers healthcare reporting training to your development team to enhance their production capacity and capabilities, and to avoid wasting time and resources creating reports that will likely not be used.

Building customized dashboards for key user groups -- executives, clinicians, and administrators -- aggregating essential data thereby replacing the need to build multiple reports.

Monitoring data quality -- preventing unnecessary requests while clarifying suspicious outputs.

Creating a testing database, which allows for report testing and validation against robust data, when only a minimal amount of production data is available.
Ultimately, an Epic consultant delivers comprehensive solutions -- including creating reports, dashboards, and data extracts -- that your healthcare organization can rely on to measurably improve: patient care, financial decision support, quality reporting, regulatory compliance, and operations management.
Learn More
If you are facing a reporting backlog -- or are in the pre-go-live stage and want to proactively avoid this common issue -- then contact Syntrix today. Our certified Epic consultants have years of hands-on experience with virtually every Epic application. Rather than merely "placing" a developer at your disposal, we employ a consultative approach that brings our team's expertise to bear on the challenges you are facing. Our innovative "Fast Access" program ensures that you can leverage Epic reporting experts without incurring any recruiting delays. We accelerate the move from data to results by applying healthcare and business intelligence expertise to show what really matters: We Make Healthcare Data Talk™.
To learn more and schedule your complimentary consultation, contact us today!