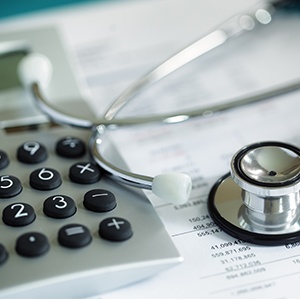 Health IT solutions are utilized in many different ways to improve patient care but also can produce preventable patient safety risks when not used or designed correctly. The Office of the National Coordinator (ONC) notes that the top five safety issues that arise from health IT events are system interface issues, data entry errors, software defects or deficiencies, wrong records retrieved and improper software configuration. Two of these issues – data entry errors and wrong records retrieved - occur because of human error.
The ONC developed a plan that addresses health IT as integral to Health and Human Services' (HHS) commitment to patient safety. The goals of the plan are to use health IT to make care safer and to improve the safety of health IT, relying on existing authorities to focus on the role of health IT in patient safety efforts across healthcare systems.
Learning from Leadership
Healthcare organizations can help prevent these health IT events by having a structured safety plan in place along with guidelines to follow if one does occur. Both of these steps start with the organization's leadership who has the responsibility to educate staff members about health IT safety. This will ensure that employees know it is their responsibility and encourage them to report specific safety concerns, incidents or risks without any form of punishment.
Preparation and Procedures
Hospitals and physician practices should develop a set of safety principles, standardize their equipment and processes and communicate those items to employees effectively. By performing regular reviews of safety procedures, guidelines and systems and monitoring their effectiveness, the number of risks and errors in health IT will decrease. Some healthcare organizations even place one specific employee (or more) in charge of coordinating event reporting and implementing proven strategies to reduce the risk of health IT events. Any employee training that is done should include information on health IT safety.
Even EHR vendors and developers should be involved to help reduce risks associated with health IT events. They can help promote patient safety by supporting it through the design, development and deployment of their system and sharing best practices with their clients for the safe deployment, implementation and use of their solutions.
Proactive Response
Even with the best safeguards in place, health IT events do transpire. When this takes place, the organization should research what caused it, how it can be avoided in the future and what measures should be installed to prevent a reoccurrence. This research process should be performed by a multidisciplinary team, including those staff members most familiar with health IT safety and IT in general.
Healthcare organizations also may want to invest in an event reporting system to facilitate incident reporting when necessary. According to the Agency for Healthcare Research and Quality (AHRQ), the four key components of an effective event reporting system are:
Institution must have a supportive environment for event reporting that protects the privacy of staff who report occurrences.

Reports should be received from a broad range of personnel.

Summaries of reported events must be disseminated in a timely fashion.

A structured mechanism must be in place for reviewing reports and developing action plans.
A well-structured event reporting system should be accessible, easy to use and able to foster confidentiality when necessary. All employees should be educated on the system and may be trained again in health IT safety once a significant health IT event has occurred to reinforce safety as a priority.
Learn More
The certified consultants of Syntrix are trained in every aspect of EHRs reporting and are available to help your organization optimize its resources to achieve improved patient care and financial performance – all while ensuring a safety health IT environment. Contact us today for a free consultation.
For more information on EHR reporting and how to have a successful Epic reporting implementation, download our FREE eBook: