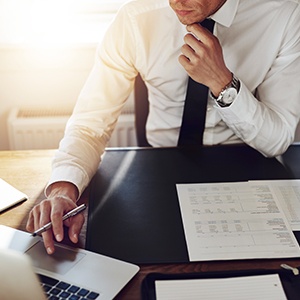 Most healthcare organizations face the challenge of managing and analyzing an increasing amount of data. A large number of report requests, coupled with regulatory requirements, often results in a backlog of work for the reporting team to organize.
To address these issues, a well-defined and effective Epic reports requests management solution is needed to provide efficient administration, and ensure the organization has the information necessary to achieve their clinical, operational, and financial goals.
The important steps to consider when developing and managing a reports requests queue include:
1. Create a centralized repository to log all requests.
Utilizing a central database provides an efficient method for oversight and management of all pending requests. All pertinent data related to the request is logged into this centralized source. This information is vital for managing resources, and for data governance and IT management decision making.
2. Designate a process and owner to manage requests.
Requests are triaged to determine which are deemed mission critical, routine, or low priority. After input and approval from the leadership team, the queue manager is generally responsible for routing requests to the appropriate report writer or developer, and ensuring the requestor is provided with routine status updates.
3. Leverage the reporting queue data.
By analyzing the queue data, the reporting team can more efficiently handle their workload. For example, the report writers can review or query for duplicate or similar requests, allowing them to handle these collectively and without rework. They can extract data to determine timelines, bottlenecks, and resource requirements. This data can also be utilized to see trends and proactively implement more efficient solutions, including dashboards or a BI data warehouse.
4. Implement a user-centric process.
Allowing users to log their own requests and review status updates independently streamlines the process. It can increase overall user satisfaction, as requesters can determine where their reports are in the development process without delay.
Even with this process in place, report requests can build up. Several of our previous blogs discussed some practical and proven tips for avoiding a reports request backlog.
Learn more
At Syntrix, our experience gives us a unique perspective to propose Epic reporting solutions that will address your immediate needs, while building the foundation for future analytics success. We specialize in data reporting and business analytics for healthcare organizations and can apply our combined expertise in healthcare and business intelligence to your organization, to help you achieve your Epic reporting goals. Contact us today to learn more!
As a bonus, download our FREE eBook 7 Ways to Eliminate Your Epic Reporting Backlog now: