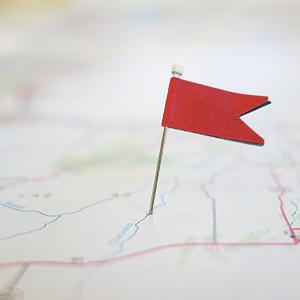 According to a KLAS report titled "Real-Time Location Systems (RTLS) 2016: Who Can Deliver Value Beyond the Basics," many healthcare providers want to use RTLS to improve quality of patient care and increase staff efficiency and revenue in addition to tracking assets. Newer RTLS technology has the capability to monitor patients, improve patient flow and monitor workflow processes along with the typical function of tracking equipment and inventory. Consider the following statistics:
The market for RTLS healthcare technologies is estimated to reach over

$2 Billion

by 2020.

The RTLS healthcare market generated revenue of

$717.8 million

in 2015 and is estimated to grow at 19.2 percent through 2021.

The global RTLS market is poised to grow around

30.9

percent over the next decade to approximately $15 billion by 2025.
RTLS are designed to find, track and manage the geographical location of a specific target in real-time through nodes or tags which are attached to equipment or worn by staff members or patients. Through asset monitoring, employee management, patient safety and clinical monitoring, RTLS offers healthcare providers a multitude of benefits including:
Improved operational performance and quality;

Decreased capital expenditures through reduced equipment loss;

Shortened equipment search times;

Improved patient throughput and increased capacity for admissions and procedures;

Reduced patient wait times and increased patient satisfaction;

Maximized equipment utilization rates;

Increased staff productivity and efficiency;

Reduced discharge delays;

Decreased hospital inventory expenses;

Increased staff satisfaction;

Improved patient safety and outcomes through immediate access to necessary equipment;

Automated asset management and maintenance;

Reduced costs through enhanced equipment utilization and decreased rental fees and penalties
RTLS technology also may help providers prevent the spread of infection by identifying equipment associated with an infectious patient. Some healthcare organizations may integrate their RTLS with other data sources to further improve the flow of patients, resource needs and reduce delays in patient care. For those providers mandated to produce an "unable to locate list" for The Joint Commission, RTLS technology streamlines their ability to comply with the rule while meeting other quality measures, safety goals and requirements.
Learn More
At Syntrix Consulting, we help you integrate the appropriate technology and solutions that best optimize your business goals. We specialize in the healthcare industry and are up-to-date on the latest technologies and trends, We will work with you to implement the solutions and strategies that provide the most impact on your healthcare organization. Contact us today for a free consultation.
For more information about healthcare analytics, Epic reporting, and how to have a successful implementation, download our FREE eBook: