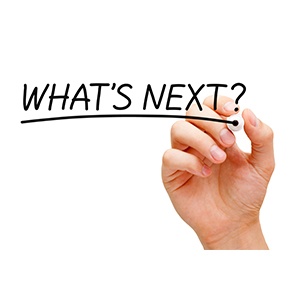 The implementation of your new EMR system is complete, so now it's time to relax.
Not quite. While there are many milestones and deliverables involved in a successful EMR implementation, taking additional action to maximize system functionality after go-live is also necessary. Whether it is updating and refining workflows, continuing employee training, or expanding data analytics and reporting efforts, there are a number of items to be addressed post-go-live.
Continuing Education
Continuous training after an EMR implementation can positively result in employee satisfaction, efficiencies in system utilization and increased productivity. Employees should receive ongoing training to ensure they are utilizing the system appropriately and most efficiently. Staff members who are included in the process, and encouraged to provide feedback, tend to be more invested in the success of the system. This benefits the organization in many ways.
Part of addressing ongoing training demands is providing training curriculum customized to fit specific learning styles, needs and goals. Ongoing education can be more effective when delivered in different formats, including virtual training, in a classroom setting or a combination of both.
Post-Implementation Assessment
Taking an inventory of the successes, and opportunities for improvement, from an EMR implementation can help an organization determine the necessary next steps. By conducting an appropriate evaluation, healthcare facilities can help shape the path of continued system customizations and improvements. Steps included in this process involve evaluating clinical, financial and operational workflows; monitoring data to assure appropriate capture and processing; and targeting the enhanced functionality to employ. Information garnered through this evaluation can be used to implement strategies to continue quality improvement.
Utilization of Data
For an implementation to be successful, healthcare organizations must effectively utilize the information obtained through their EMR system. Extracting meaningful insights when analyzing operations, monitoring trends, and tracking KPIs can be achieved through a comprehensive data analytics solution.
Data integrity also has a direct impact on the quality and reliability of the organization's reporting outputs. Many healthcare facilities leverage data obtained from a new EMR to achieve Meaningful Use incentive program requirements, participate in pay-for-performance plans, and comply with regulatory data reporting standards..
Ongoing Support and Maintenance
Although not as complex a process as an implementation, healthcare organizations will find it necessary to update their EMR system to meet changing compliance guidelines and leverage any software enhancements. Installing additional application modules, completing customizations, and functionality enhancements generally are a part of this phase.
Though many healthcare facilities employ the services of an outside IT resource to guide them through an EMR implementation, few are prepared for the amount of post-go-live maintenance and support needed to address issues as they arise. Internal IT resources may not have enough time to provide the necessary support, resulting in backlogs and bottlenecks.
Utilizing the services of the implementation vendor, or bringing in a consultant resource, can keep the system running more smoothly, and help users learn additional features of the system.
Learn More
At Syntrix Consulting, we don't stop once your EHR implementation is complete, we provide ongoing support. Whether you just implemented a new system or want to optimize your current one, our certified consultants can help. Contact us today for a free consultation.
Do you suffer from Epic reporting backlog? Be sure and download our FREE eBook on the 7 ways to eliminate your Epic reporting backlog: