Healthcare Dashboards
Why Interactive Reporting Dashboards Are Increasing in Popularity
Interactive reporting dashboards are gaining popularity and you should know why! Learn about all the benefits and see if it's the right choice for you.
---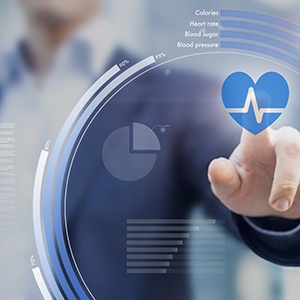 Interactive self-service dashboards enable users to see what matters most and take action without dependence on IT to create individual and custom reports. They offer a graphical representation which makes strategic data easy to understand and lets organizations easily assess their overall status. A well-designed dashboard provides the user with key analytics and replaces the need to review several detailed reports.
In healthcare, dashboards can be utilized to track revenue cycle performance, help meet meaningful use standards and monitor disparate processes with more efficiency. Furthermore, dashboards can integrate with electronic workflow management solutions to enable access to vital metrics that can be used to identify areas for operational, quality of care and financial improvement. Dashboards provide a high-level overview of the organization's overall performance and can be utilized to compare performance with pre-determined benchmarks and standards. Also, by gathering real-time data and consolidating it in a meaningful manner so it's clear and consistent, healthcare organizations can identify and quantify issues before they become critical.
Additional benefits of healthcare dashboards include:
Customization
Dashboards should be designed to be flexible and configurable for the unique needs of any healthcare organization and can even be adapted to include the monitoring of specific time-limited priorities.
Focus on productivity
By highlighting areas in which the healthcare organization is underperforming, dashboards let managers monitor labor productivity, drill down into details to identify root causes of poor performance and support performance improvement initiatives.
Consolidated data
Dashboards facilitate the consolidation of data into a central location, thereby promoting data interaction and shortening the data capturing, provisioning and analyzing processes for future initiatives. This is important for large organizations to report on multiple facilities in the same reporting environment.
Ease of use
Designed to streamline the review of large amounts of data, healthcare dashboards can be used by employees across the care continuum including administrators, physicians, nurses, support staff and more. A well-built dashboard may even help these employees accelerate the speed and quality of their decision-making.
Healthcare dashboards provide the capability to access more detailed information about KPIs and other key measures while identifying common variables from that data to draw new and previously unseen connections. They ensure greater transparency, highlight benefits of change initiatives and even more efficiently manage security and compliance.
Learn More
Syntrix Consulting offers pre-built healthcare dashboards that let you start analyzing operations without delay and allow you to keep an eye on the big picture while focusing on what matters most. With our pre-built dashboards, proprietary BI Portal and customizable solutions, we can support all your data analytics needs. Contact us to learn more.
For more information on Epic reporting and how to make sure you have a successful implementation, download our FREE eBook: